"Tira" is the dam of five Canadian and one American Champion. Tira is the fourth generation ROMC
on the tail female line! Her dam is City Angel, ROMC, who's dam is Gabrielle, ROMC, a daughter of
Just An Illusion, ROMC!
BPIS/BPISS Laureate Beloved ROM
"Bea" is the dam of five American and one Japanese Champion. She is owned by Madeleine Griffin-Cone.
Four of her American Champions were sired by 4CC Am Ch Zions Man About Town ROM and the fifth American Champion and the one Japanese Champion were by Am/Can/Jap Ch Laureate Explorer ROMC.
MBISS Am/Can Ch Laureate Jivara ROMC
"Cocoa" is the dam of five Canadian Champions and two American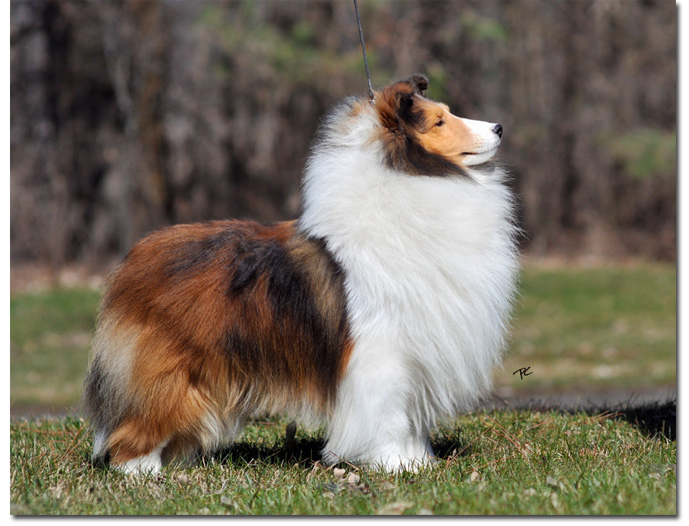 Ch Laureate Inception ROMC
"Finn" is the sire of ten Canadian and eight American Champions in his very short siring career
Am/Can Ch Laureate Immortality ROMC
"Rehannah" is the dam of five Canadian Champions, two American Ch's including ASSA Best of Breed
MBIS/MBISS Am/Can GCh Laureate Invincible ROM ROMC
"Vinnie" is the sire of 18 plus Canadian and 26 American Champions to date
BISS Am/Can Ch Laureate Macadamia ROM/ROMC
"Mac" is the sire of 18 Canadian and 11 American Champion to date
MBPIS Am/Can Ch Laureate Red Red Wine ROM/ROMC
"Red" is the dam of 5 American Champions and 5 Canadian Champions
MBIS/MBISS/MBPIS Am/Can GCh Laureate Who Knew ROM/ROMC
"JP" is the sire of 10 Canadian and 10 American Champion to date