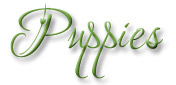 Our puppies are home-raised, vet-checked and microchipped prior to leaving. All puppies have a two-year genetic health and temperament guarantee. We carefully screen prospective buyers, as we are looking to place our puppies in the best possible homes, with the understanding that the puppy is a lifetime commitment. We reserve the right to refuse a sale.
Phone calls preferred (613) 256-2003, however, if you are sending an e-mail, please provide some information about yourself; what you are looking for, whether or not you have owned a dog before, or if you have any pets at the moment. Also, please state where you live.
We are located twenty minutes west of Ottawa. We can ship to many major cities out of Ottawa International Airport, however, we give preference to families that are able to meet with us and pick up their puppy.
Visitation by appointment only.
Shelties come in many colours. Visit our page to see the range of colours.

Updated October 14, 2020
All our pet sales are now done with minimum contact. Paperwork is completed online and all visits
take place out of doors at a safe distance. No casual visits at the moment.

Pet Puppies: We will post available puppies here.
Check back from time to time
or call
613-256-2003
We can no longer handle the volume of e-mail inquires, so if you're interested please call.
---
Adult Companions:
Nothing available at this time
We prefer to place adults with people who have owned a Sheltie before and who have completely fenced secure yards. Phone inquiries only will be considered. 613-256-2003
We reserve the right to refuse a sale.
---
Show Prospects: Check out our new page
---
About Us l Males l Females l Hopefuls l Titleholders l Producers l Winners l Art Work l Photography l Fox Hill Farm l News l Home
---
Copyright © 2002 - 2020 Kim Aston. All rights reserved.
All photos and artwork copyright to original artist.
Any copying, downloading or reproducing in any form is forbidden without prior written permission.